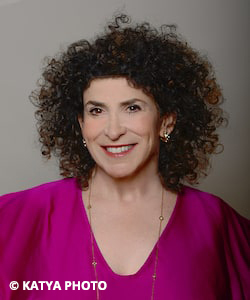 Deborah Hrbek
Media Lawyer / Art Law AML Compliance
Deborah Hrbek is the firm's founder, focusing her practice on entertainment law, small business law and regulatory compliance for fine art dealers and the cannabis industry. Hrbek represents creative professionals, entrepreneurs and artists, including independent record labels, TV and film production companies, art galleries, collectors, book publishers and digital publications, podcast producers, directors, talent, writers, managers, talent agents, literary agents, spokespersons and influencers, musicians, independent filmmakers, visual artists, animators, graphic artists, photographers and Instagrammers, as well as investors in the arts. Hrbek's Featured Client artist roster includes an Oscar winning film production team, a novelist short-listed for the Booker Prize, and Hyperallergic.com, the digital publication that has become required reading for those interested in the fine art world.
Hrbek is spearheading the firm's provision of anti-money laundering (AML) compliance services for galleries, collectors and dealers in fine art. Working closely with Margaret Ratner Kunstler and TPC Art Finance, Hrbek is developing a unique customized service offering to assist sellers of fine art comply with applicable AML/KYC regulations in London, New York and beyond. Her small business clients include fashion designers, artisans and makers, branding and influencer agencies, art gallery owners, specialty food distributors, venue owners, event planners, marketing companies, beauty product distributors, app developers, multi-media companies, social networking sites and other Internet-based business ventures. With this broad corporate and entertainment industry background, Hrbek has been able to provide effective representation to parties involved in the multi-platform, transmedia deals that fuel the new media industry.
An established voice in drug policy reform advocacy in New York City since the early '90s, Hrbek has represented and advised investors in cannabis grows, CBD and hemp product distributors and medical cannabis patients. Hrbek is a co-founder of New York Cannabar and an active member of the NYC Cannabis Industry Association.
Born in Princeton, N.J., Hrbek was raised in Palo Alto, California and London, England. She received her law degree at King's College, Cambridge University, and went on to qualify as a barrister in England. Hrbek argued cases and conducted trials in London's Magistrates' Courts, the High Courts and the Old Bailey, and completed pupillage at 1 Dr. Johnson's Buildings (now Doughty Street Chambers) and Tooks Court under her maiden name of Deborah Weich. After an initial stint in New York City starting in 1990, Hrbek moved to the British Virgin Islands and practiced law at a BVI-based international corporate law firm for two years. It was the height of the dot-com boom, and most of the firm's clients were in the technology business. Hrbek prepared investment agreements and other financing documents for international technology companies raising capital through IPOs and private placements, and handled international corporate litigation. She chaired the BVI Association of Registered Agents' e-Commerce Working Group (1999-2000) and drafted that group's Report and Recommendations to the BVI Government.
After transferring back to Manhattan to work at Beck & Arad LLP, the New York tech law firm affiliated with her BVI employer, Hrbek started her own law firm - HRBEKKunstler - in Manhattan in January 2002. She is a proud member and past co-president, of the New York City Chapter of the National Lawyers Guild. Hrbek currently serves on the board of directors of the Institute for Media Analysis (IMA), a New York based non-profit organization whose mission is to conduct and support research and dissemination of information on government activities and the media.
Hrbek pays close attention to the needs of her clients, helps them to determine which legal projects should be prioritized and which can be back-burnered, and provides them with the legal protection they need working within their budget. From as early as the first consultation meeting, Hrbek works with her clients to develop an effective strategy designed to move them closer to accomplishing their business and professional goals. Hrbek has a strong, engaging personality and a practical approach to problem solving and business planning. Her broad experience in a variety of cultures gives her a unique sensitivity and perspective in every aspect of her practice. She lives in Astoria, Queens with her boyfriend Brad and her cockapoo and frequent office mascot, Henry.
Education
MA Law, Kings College, Cambridge University, UK, 1992
BA Law, Kings College, Cambridge University, UK, 1988
Bar Admissions New York State, 1993
United States Supreme Court, 1997
England & Wales, 1989
United States District Court Southern District of New York (SDNY), 2003
United States District Court Eastern District of New York (EDNY), 1995
Eastern Caribbean States Supreme Court (British Virgin Islands), 1999

Professional Affiliations
National Lawyers Guild
Mass Defense Committee 1992-8, Co-Chair 1997-8, Executive Committee 2004-7.
NYWIFT - NY Women in Film & Television
ABA - Sports & Entertainment Section
Dumbo House / Soho House
Areas of Practice
Entertainment and Multi-media
Film / Movies
Film Distribution
Film Festivals
Television Production
Web TV and webisodes, virtual reality producers
Podcasters
Merchandizing and Fashion
Designers and Consultants
Musicians
Music Distribution
Independent Music Companies
Publishing - writers, publishing companies and literary agents
Management
Agents / Representation
Promotion
Distribution
Not-for-Profit Arts Organizations
Software Developers, App Developers
TechnologyIT - Information Technology
E-Commerce
Publications
Video Marketing for Dummies, Kevin Daum et al, (c) 2012 John Wiley & Sons. Deborah Hrbek edited Chapter 8: Making it Legal, and created the legal forms for the publication.

Featured Pro Bono Activities
National Lawyers Guild, NYC Chapter
Provide free legal representation to civil rights demonstrators, entity formation and transactional matters for Occupy Wall Street participants including Rolling Jubilee Fund.
Videos